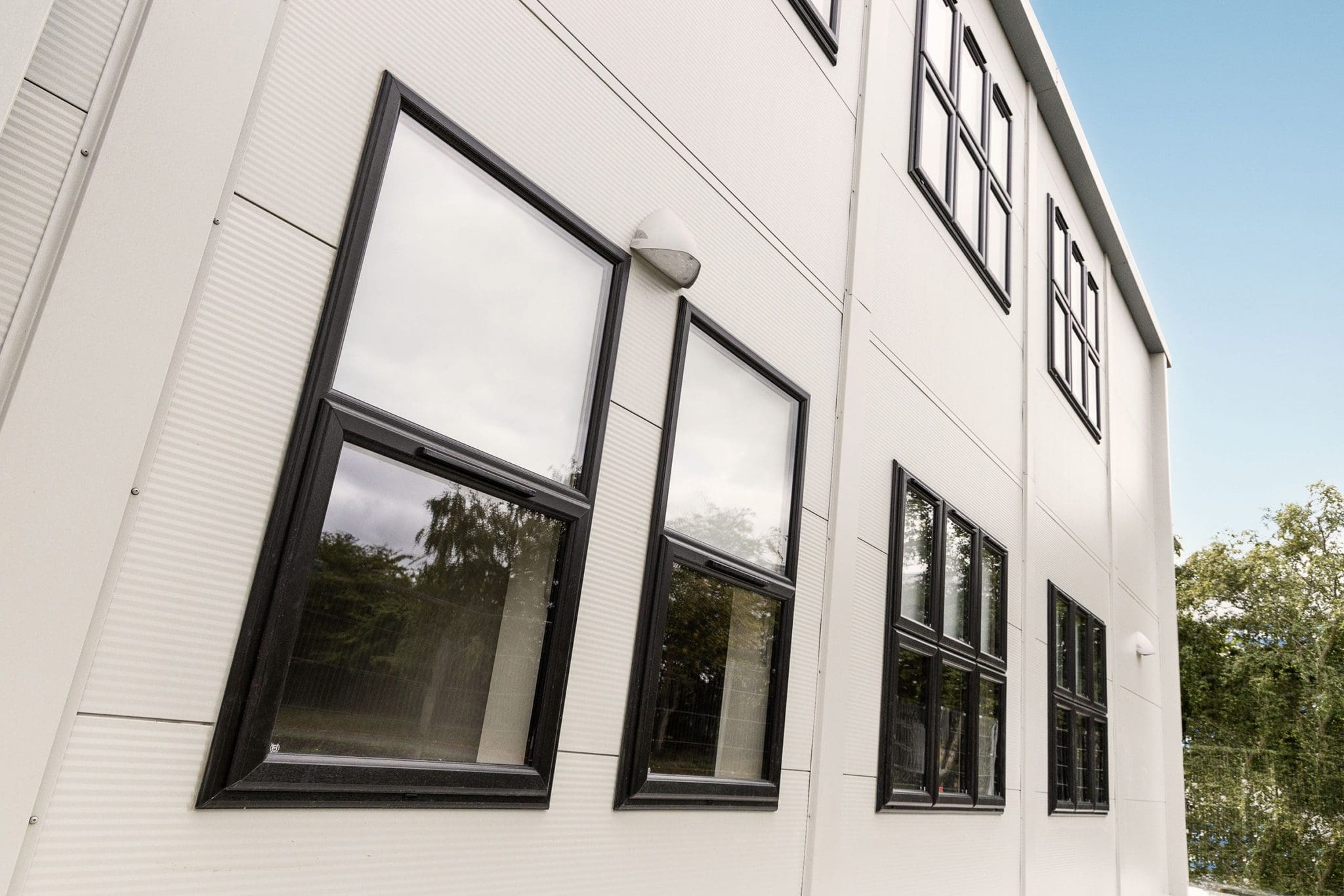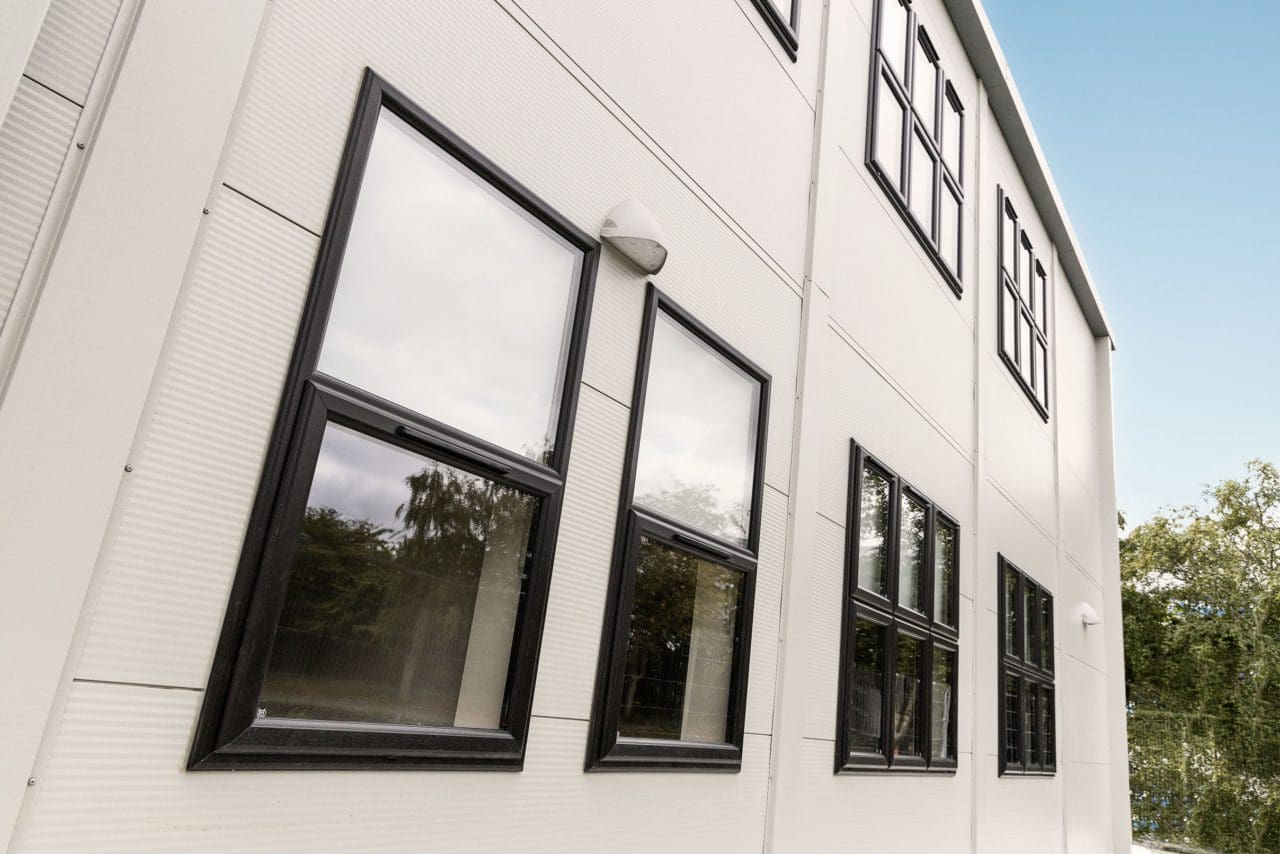 Industries Case Study – Education
St Ciarans Community School
Client
St Ciarans Community School
Industry
Education
Product
Modular Building
Project Features

Galvanised Steel Framed Modular Buildings
High Insulation Values to Walls, Roof, and Floors
4 Standard Classrooms
2 Specialist Classrooms
Central activities room
Project Overview
Overview
St Ciaran's Community School in Kells and is one of our proudest projects to date, where an entire modular school building was constructed including a sports court.
Challenge and solution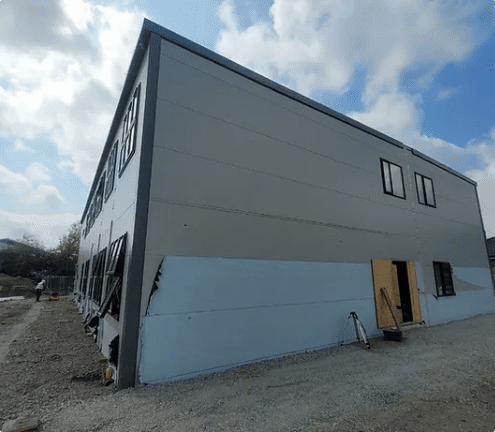 01 – The Challenge and Goal
While students are off school for the summer, it's the busiest time of year for the Procon team, making sure when teachers and students return, they'll be walking into a high-quality brand-new modular school building. St. Ciaran's was no different, both the Procon team and the school's design team worked extensively over the summer to design and deliver a great school building accompanied by a soft play area and sports court.
02 – The Solution
The modules were delivered and installed over two days, and as work began on their finishes, the ground works to complete the play areas got underway. The new building being situated uphill above the original school building also gave necessity to the construction of a good quality and safe ramp, to allow for accessibility to the new building.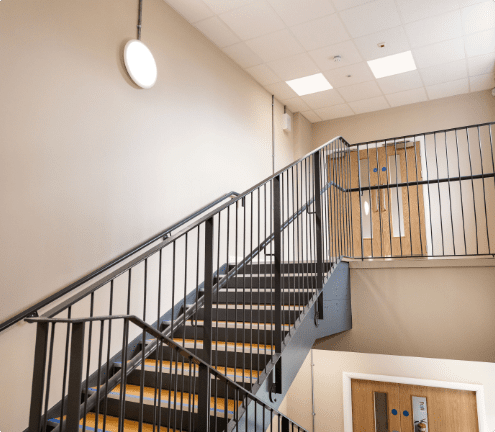 In Numbers
The Project
In Numbers
St Ciaran's Community School is a two-story stand alone extension to an existing school comprised of 30 sections, including: 4 classrooms, 2 specialist classrooms, central activities room.
Installations
30
30 sections installed
SQUARE METRE
984
984 Sq/m
Testimonials
Very clear communication regarding timelines and quality of accommodation is excellent. More than happy to help in any way they can and available to answer questions.

Cara McLoughlin
Principal, St. Ciaran's Community School