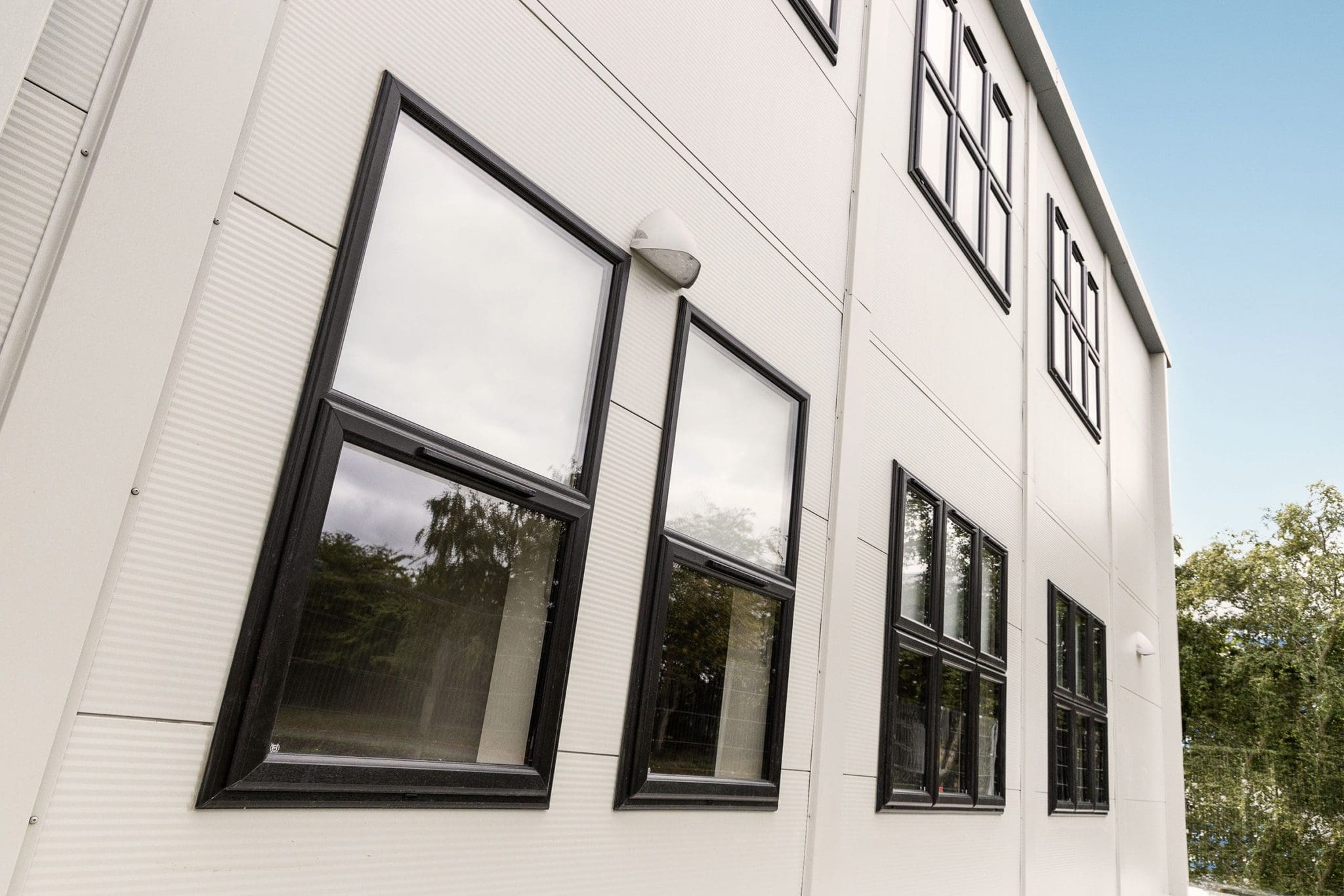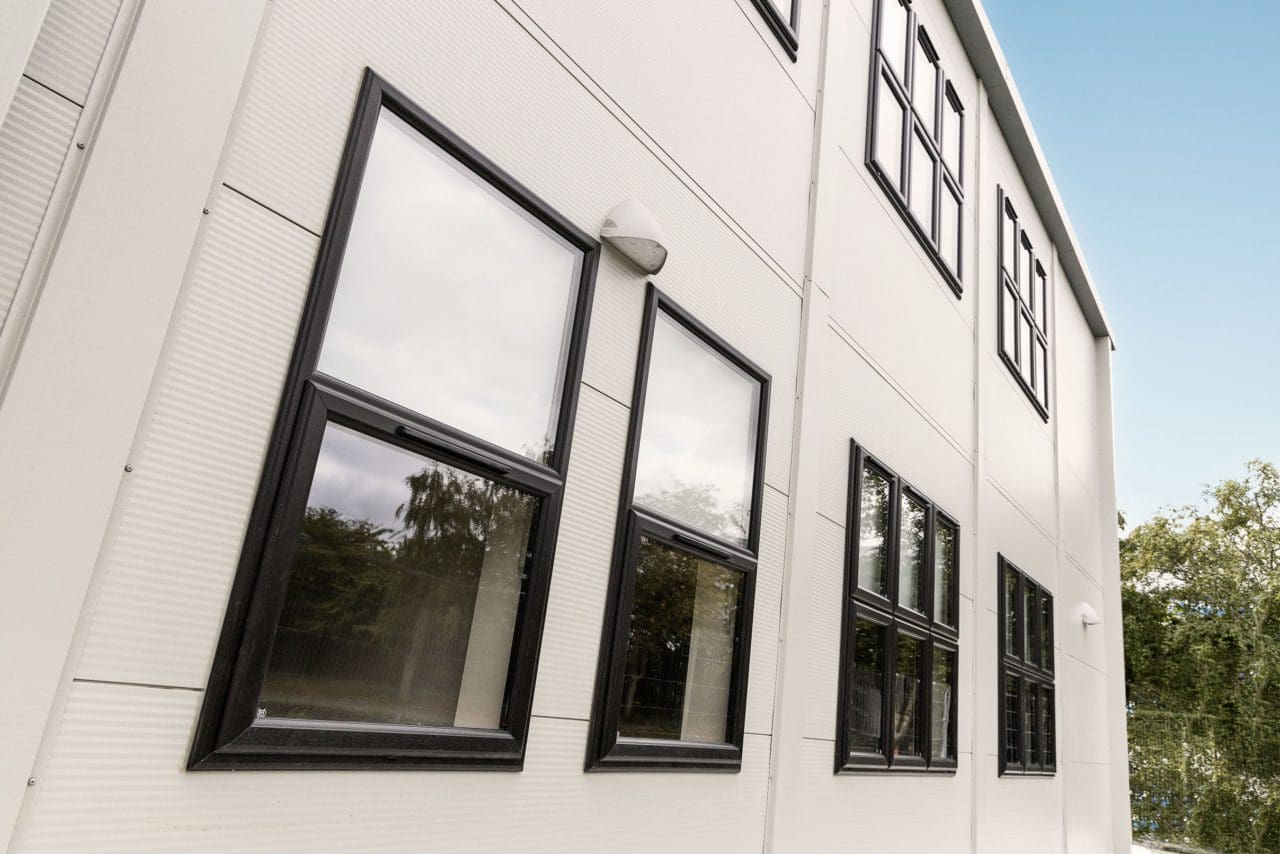 IndustriesCase Study – Education
St. Kevins Community College
Client
St. Kevins Community College
Industry
Education
Product
Modular Building
Project Features

4 Standard Classrooms
2 Specialist Classrooms (Art Studio & Science Lab)
Science Prep Room
2 SEN offices
4 Accessible Toilets and Shower Room.
Project Overview
Overview
St. Kevins Community College is one of our recent projects, in which we added a full modular school building equipped with four classrooms and two specialist rooms.
Challenge and solution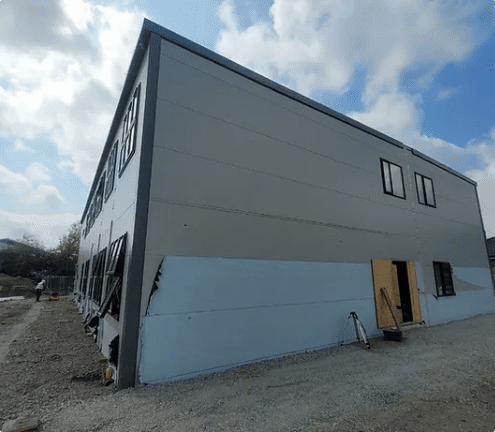 01 – The Challenge and Goal
This project consisted of the Design, Manufacture, and Installation of an entire school building, including both regular and specialist classrooms. Like other projects conducted this year we had to complete it within a tight timeframe and ensure the building would be fully functional for the beginning of the school year.
02 – The Solution
Once the design was completed, we worked closely with the school and its architects to make sure we could get this project over the line on time. As always, the manufacturing process started in tandem with site preparations. Once the modules were completed, they were delivered and assembled same day. The summer break was spent bringing the job to completion with the necessary finishes, including a fully fitted science lab and prep room, and finally concluding the project with the landscaping of a grass area outside the structure which really adds to the aesthetic of this project.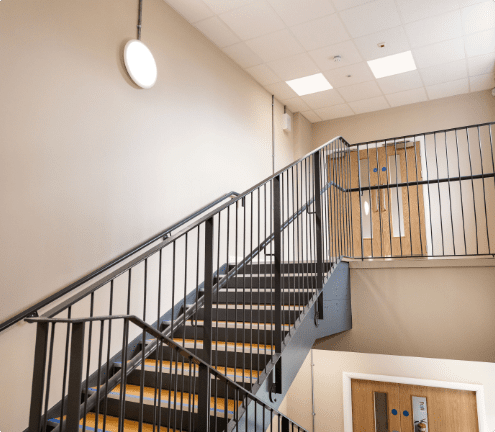 In Numbers
The Project
In Numbers
St. Kevins Community College is a two-story standalone extension containing four classrooms, 2 specialist classrooms (art and science), Science prep room, 2 SEN offices, 4accessible toilets, one shower room, 2 WCs, plant room and a lift.
Installations
32
32 sections installed
Square Metre
966
966 Sq/m
Testimonials
Constant updates and professional service

Bill Kavanagh
Education Board