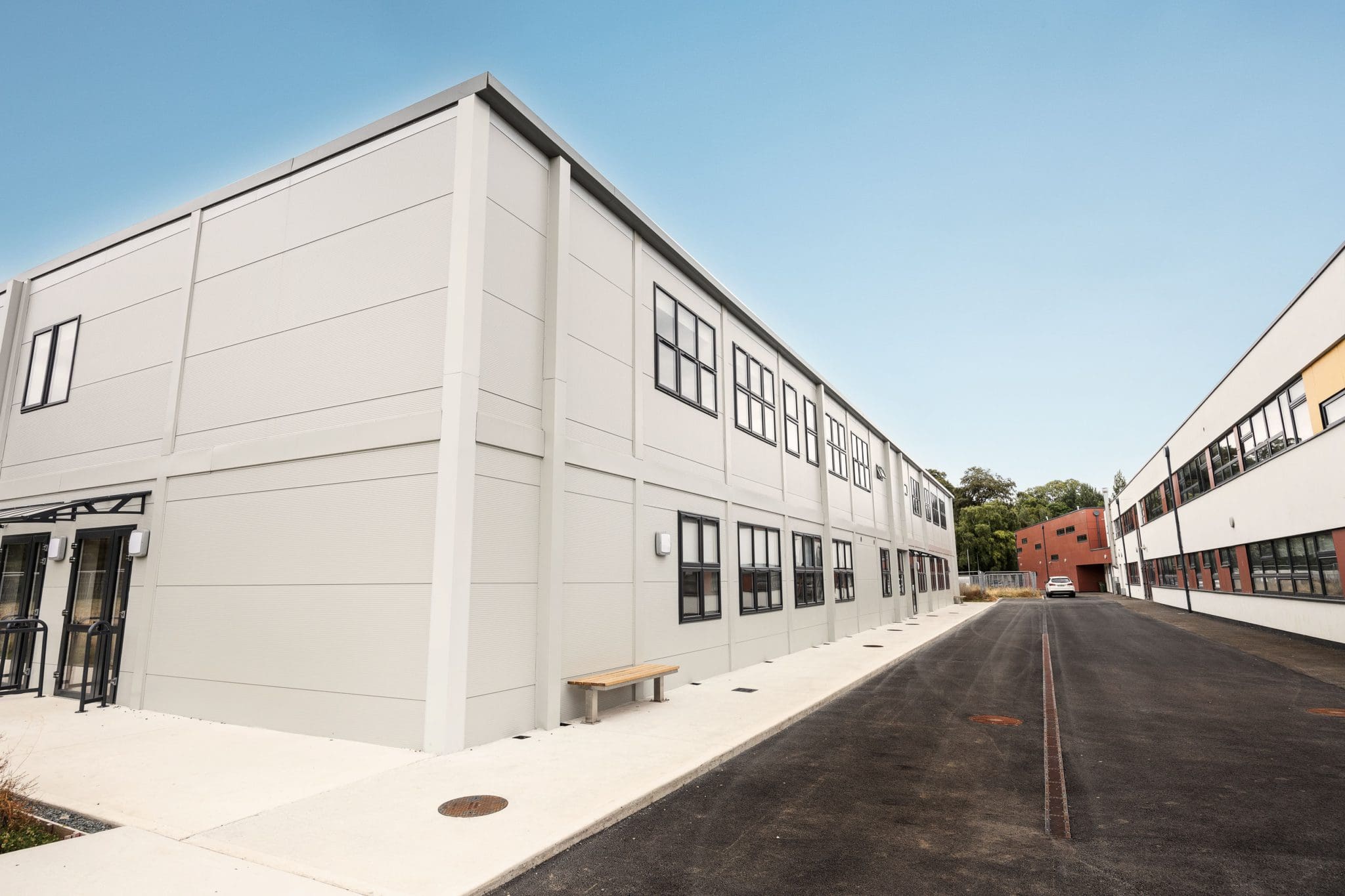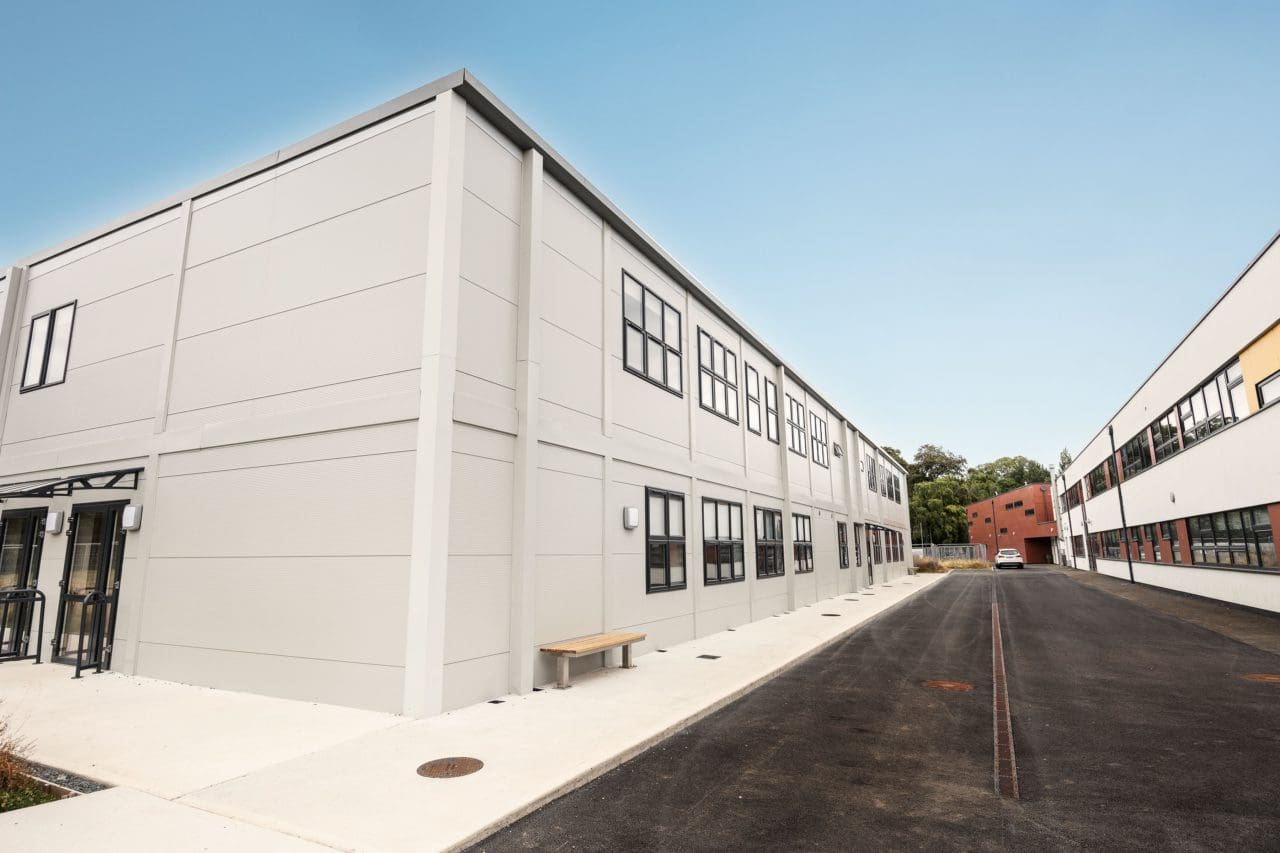 Industries Case Study – Education
Woodbrook College
Client
Woodbrook College
Industry
Education
Product
Modular Building
Project Features

Standard Classrooms
High Insulation Values to Walls, Roof, and Floors
2 Specialist Classrooms (Home Economics & Science Lab)
WC's and Accessible WCs
SEN & Safe Space
Project Overview
Overview
Woodbrook College is a co-educational secondary school in Bray. In 2021 we completed the initial project in Woodbrook College.
Challenge and solution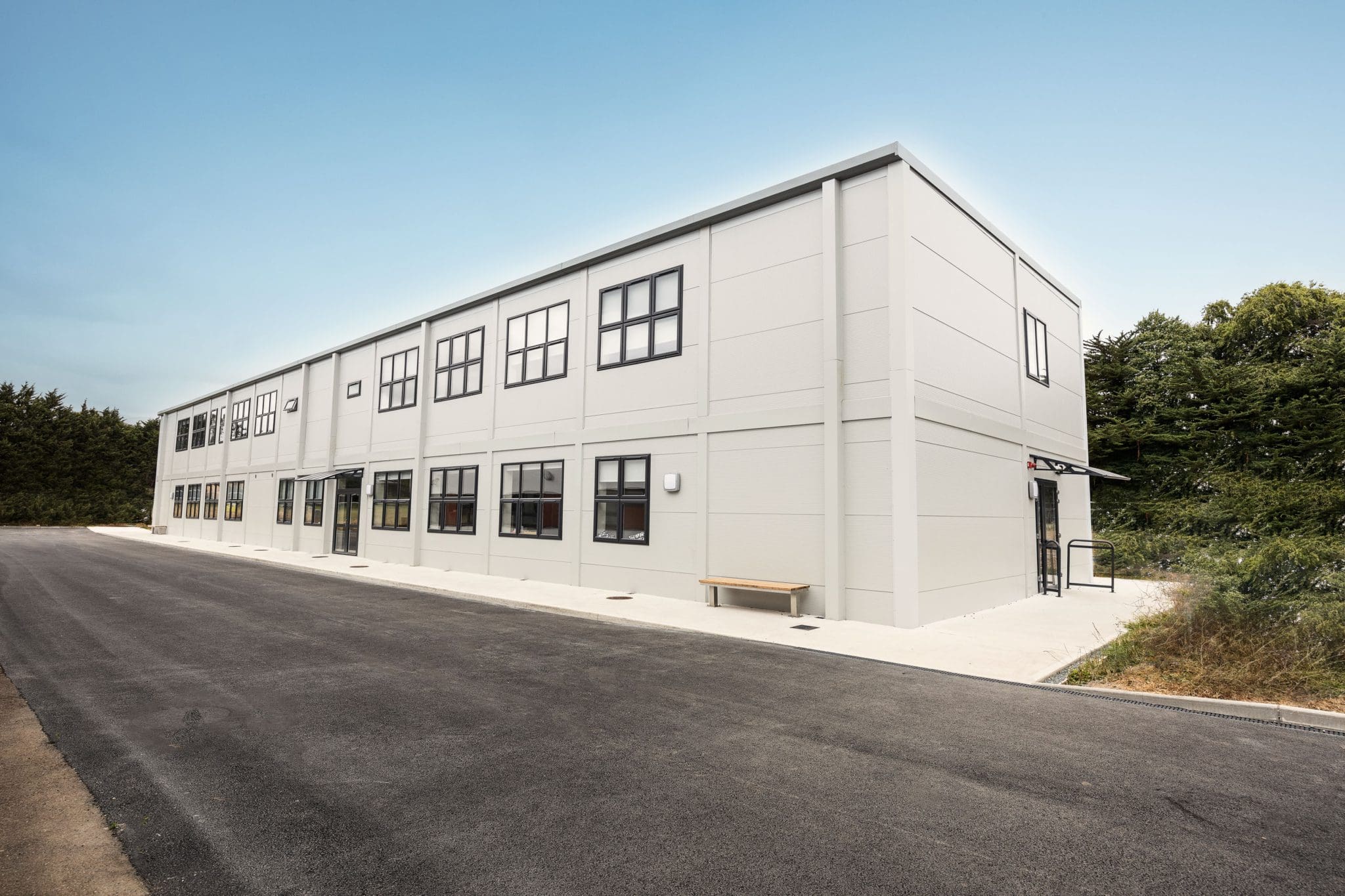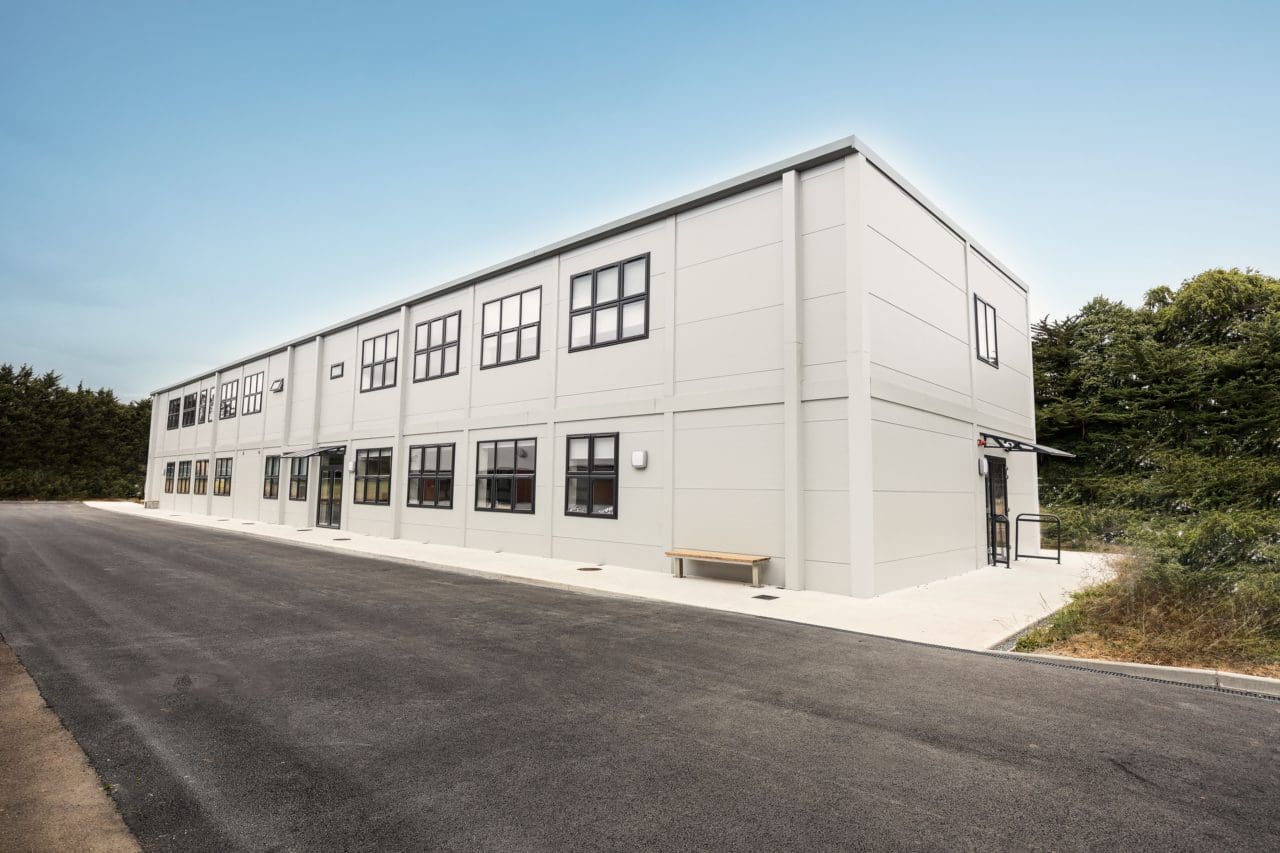 01 – Project 2021
The initial project consisted of the Design, construction, and installation of a two-story school building, with fully equipped classrooms and labs. What is characteristic with Modular Construction is, however, is the ease to which our clients can extend the building to add additional learning space. So, in 2022 that's just what we did.
02 – Expansion
The goal of the second project was to add an extension of four classrooms to the original building, with seamless access to the existing corridor. This was done by adding two-stories of four modules each, with individual doors leading into the ground and first floor corridors.
The modules were manufactured off-site at our Dublin factory allowing for minimal disturbance to the students in the existing building, and were installed over the summer break, ready to be used in time for the new school year.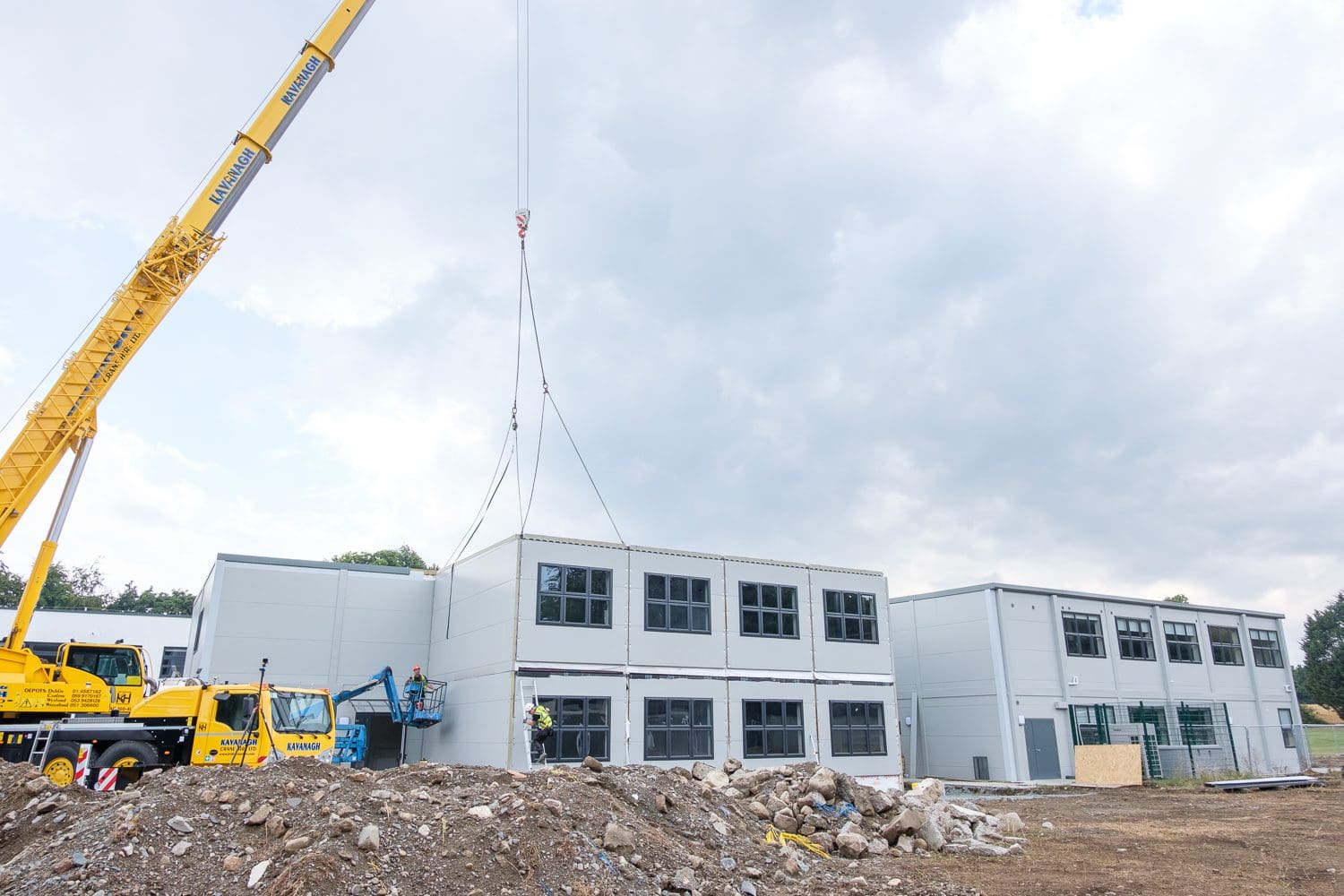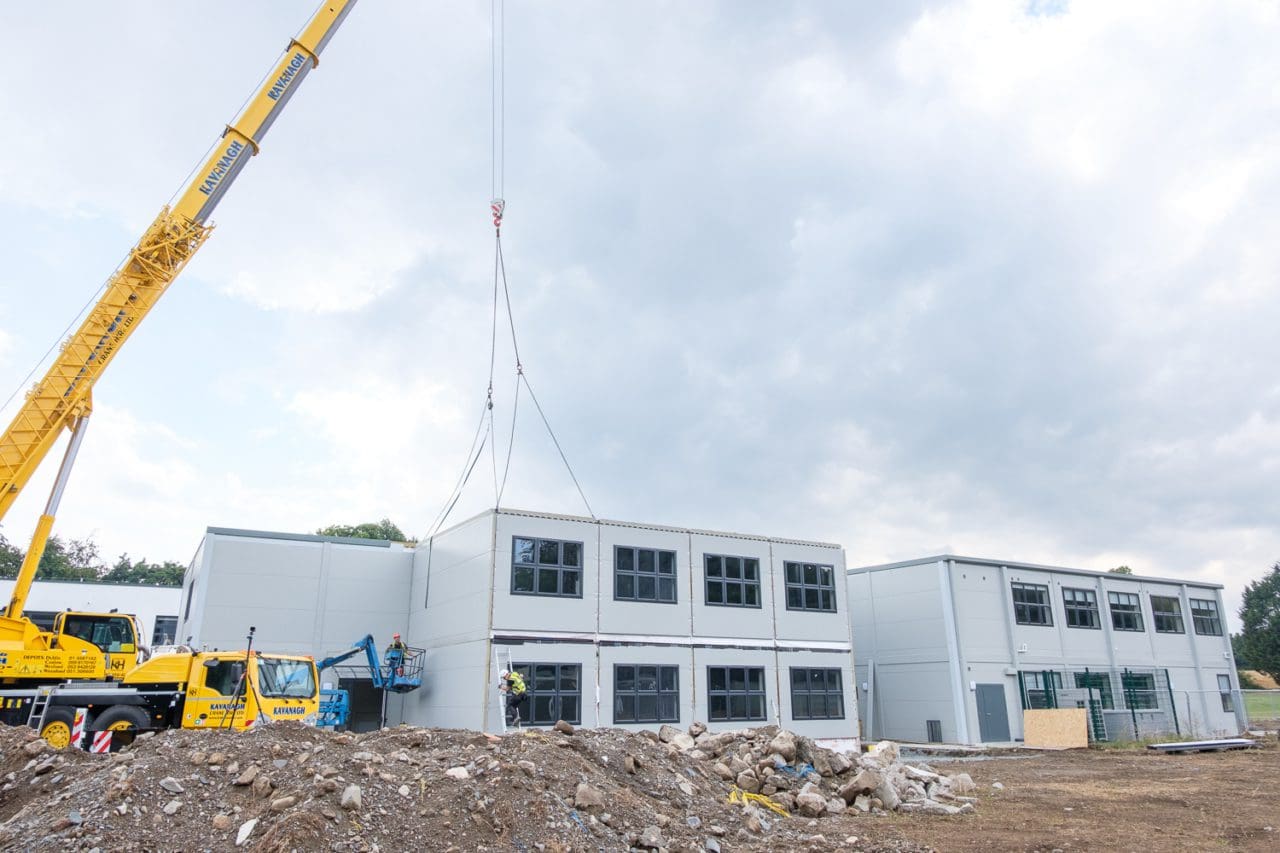 In Numbers
The Project
In Numbers
Woodbrook college is a two-story standalone extension to an existing school containing Classrooms, a Home Ec room, Science room, WC's and Accessible WCs, SEN & Safe Space and a Multi-Sensory room, Plant rooms and a lift
Installations
48
Initial Building: 40
Extension: 8
Total: 48
SQUARE METRE
1,526
Initial Building: 1,320 Sq/m
Extension:196 Sq/m
Total:1,516 Sq/m
Testimonials
Procon were the most professional organisation that I have dealt with, from a construction standpoint. The main reasons relate to excellent communication, high quality subcontractors and fantastic management.

HENRY HURLEY
School Principal